Affordable Tanzania Serengeti Safari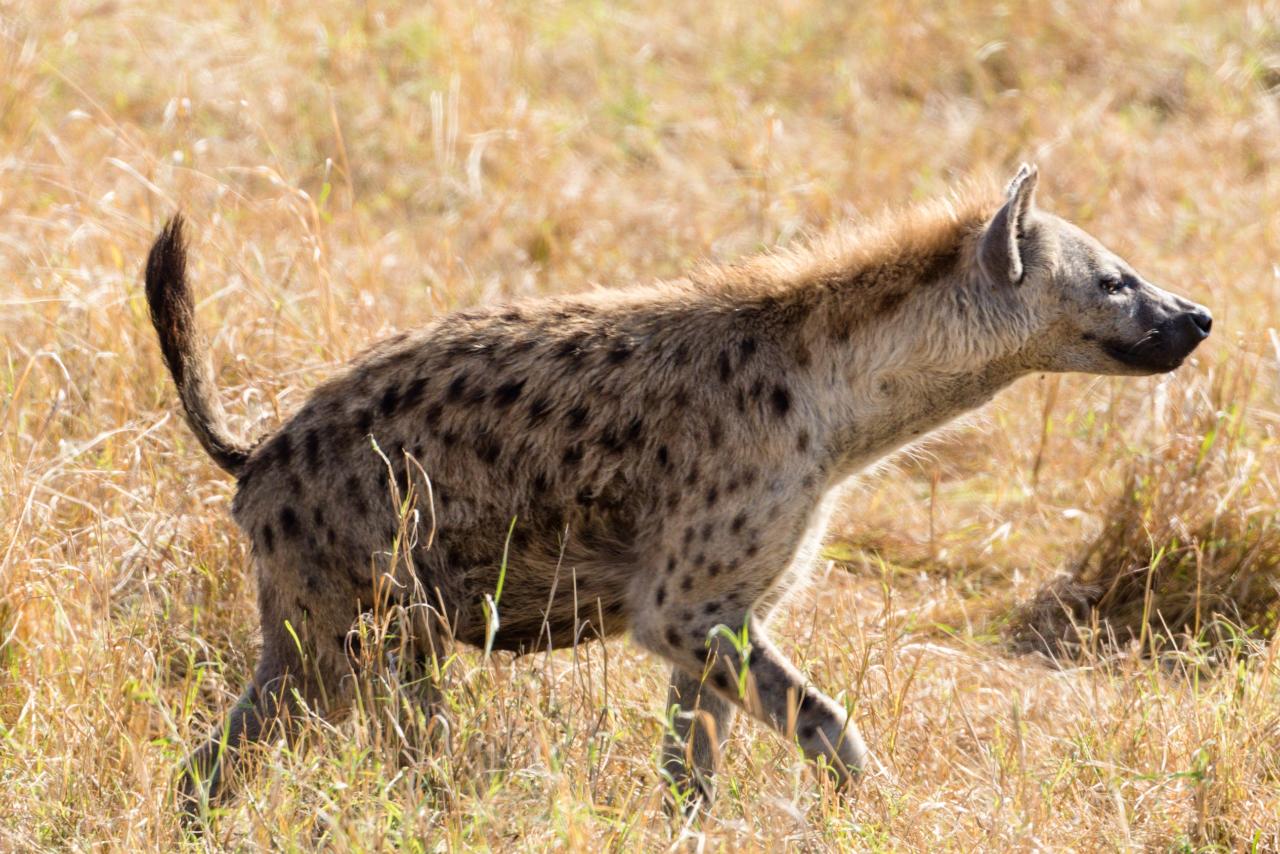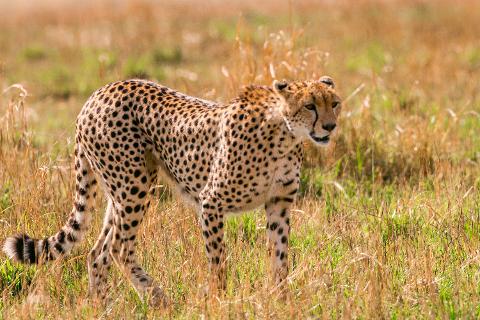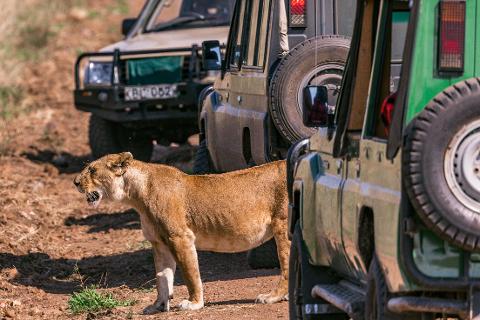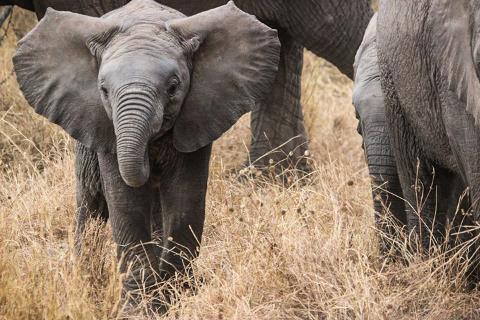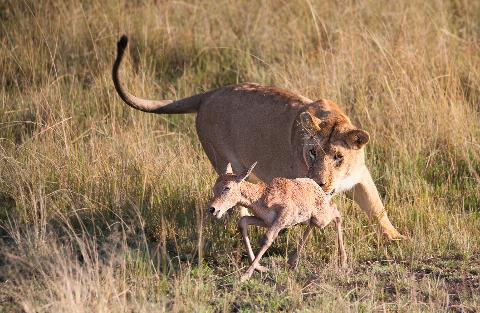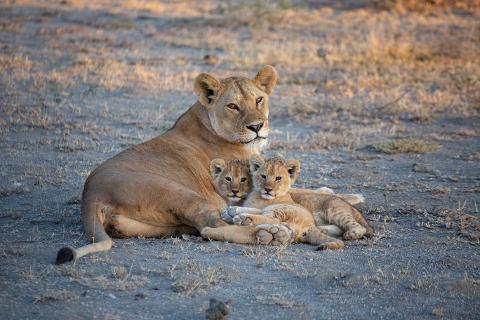 À partir de

USD
2 653,00 $US
Durée: 5 Jours (environ)
Lieu: Arusha, Tanzania
Code produit: PE4Y2P
·
This is an exciting 5 days/ 4nights Safari Adventure package to Tanzania's Jewel National Parks, Tarangire, and the Great Serengeti National Park.
This Package will take you to an unforgettable experience inside some of the most diverse and award-winning parks in Africa, you will have a chance of witnessing various, animals, birds, and plants that are rare to see anywhere else.

The Package is Family Friendly suitable for couples, families, and children alike.·
The package is suitable for tourists from two people maximum of seven people in one Tour Vehicle.
Introduction.
This 5 Days 4Nights Package will take you on an unforgettable safari adventure into the vast wilderness of One of Africa's Award-winning National Park of Serengeti, home of the great wildebeest migration together with
Tarangire National Park, in this safari, you will have a chance to witness one of the most diverse eco-systems in Tanzania, with Numerous species of Plants, Animals, and Birds while lodging in Beautiful camps and Lodges surround the park and the city.
Day1: Arusha –Pazuri Inn
Upon arrival, you will be met by our drive-guide who will assist you with your luggage, depart from the airport to
Arusha City, while on the road enjoy the beautiful view of Mt.Kilimanjaro the tallest free-standing mountain in the world, and its brother Mt.Meru the eighth tallest mountain in Africa, while on the road you will have a glimpse
of the native people of Arusha, enjoy the view of coffee plantations, mountain ranges and the wonderful Tanzanian People along the road. Enjoy your dinner and Overnight at Pazuri Inn.
DAY 2- TARANGIRE NATIONAL PARK.
After morning breakfast, Check out from Pazuri Inn with Lunch Boxes to Tarangire National Park while on the road enjoy the marvelous landscapes around Arusha while viewing various tribesmen along the way, Upon arrival at Tarangire National Park Enjoy a full-day game drive at the Park, Tarangire is famous for its elephant population and a wonderful birding destination, the park features a large number of wild animals, especially during the dry season where the Tarangire River is the only source of water in the area.After a full-day game drive departs from Tarangire National Park to Farm of Dreams Lodge for dinner and Overnight.
DAY 3- SERENGETI NATIONAL PARK.
After morning breakfast depart from Farm to Dream Lodge to Serengeti National Park while
on the road enjoy the view of Various Wheat and Coffee Plantations of the Iraqw People of Karatu, Upon Arrival at Serengeti enjoy a full-day game drive to the endless plain of Serengeti National Park famous for its great wildebeest's migration, the park has plenty of animals including Lions, Giraffes, and Antelopes. Leopards and Cheetahs. After a full-day game drive along Serengeti National Park, Check-in at Tukaone Serengeti Camp for Dinner and Overnight.
DAY 4 – SERENGETI NATIONAL PARK
After early morning breakfast enjoy a full-day game drive at Serengeti National Park, while on the game drive enjoys the view of various animals along the park, Serengeti National Park has one of the largest biodiversity and wildlife in the world, the park is the real-life inspiration of the Lion King and the Famous Pride Lands Films. Serengeti National Park covers an area of 14,762 km2 bigger than Northern Ireland. After an exciting full-day Game Drive, Check-in at Tukaone Serengeti Camp for dinner and overnight.
DAY 5 – ARUSHA
After an Early Morning Breakfast , Check out at Tukaone Serengeti Camp towards Arusha. During your transit enjoy an early morning game drives while departing from Serengeti National Park. Enjoy the wonderful view of various landscapes, farms, plantations, and the various tribesmen greeting you along the way, Enjoy the wonderful memories and times shared while in these wonderful National Parks.Our Driver-Guide will drive you andescort you to the airport for your next flight.
END OF TRIP.
Included
Pick up from and drop off at Kilimanjaro International Airport or Arusha Airport
Accommodation as mentioned above
Park Fees for all the National Parks Mentioned above
Game drive in 4×4 land cruiser with English Speaking guide
Excluded
International Flights
Airfare
Medical Insurance
Tip
Alcohol and soft drinks
Visa Fees